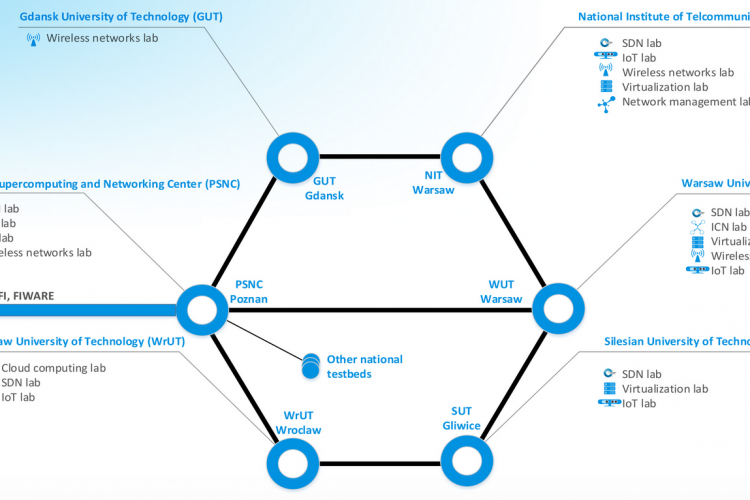 SNVLab has resources of SDN and Virtualisation laboratories of the WUT node in the PL-LAB testbed. The laboratories are equipped with four types of devices:
HP ProLiant DL380 Gen9 multi-processor servers with DPDK
Pica8 P-3922 switches
QuantaMesh BMS 3048-LY8 bare-metal switches
1 x IXIA traffic generator/analyser with 4 x 1Gb/s, 8 x 10Gb/s interfaces

allows to emulate: SDN/OpenFlow switches, SDN/OpenFlow controllers, segment routing protocols

6 x IxVM IxNetwork software licenses for testing network virtualisation
The resources may be easily extended with additional resources of other WUT and PL-LAB laboratories (ICN, Wireless Networks, IoT). Moreover, the PL-LAB is also connected to the GEANT and FED4FIRE networks.